BIOEVE LANDSCAPING
Helping You Realize the Potential of your Property
Whether you have a clear vision, or you need some advice, we strive to serve you in any way that helps you achieve the most from your landscape.  We offer Landscape Design, Build & Plant, and Care & Growth services in North Coastal San Diego, CA

For All of Your Landscaping Needs
Realize the potential all around for growing, connecting and enjoying abundant relationships and opportunities for fulfillment.

Landscape Designs
Planning is wisdom.  We work with your vision to create a desired reality.

Installations
Building the foundations, and planting the structures.  Put your passion into your landscape.

Care
The soil grows and sustains life. The sun provides the energy.  We provide the guidance for sustained prosperity.

Landscape Consulting
Property consultations.  Irrigation Audits.  Plant and Soil Recommendations.
dream it, draw it and then talk about it. But don't hold back.
Starting from a 400 square foot neglected slope covered in red apple to growing on over 15 acres, we know how to start from seed. I moved to North County San Diego 7 years ago and found my passion in growing and connecting with people. Just the right conditions existed to allow me to make a home here and now I am more excited than ever to utilize the abundant resources at my fingertips to help others realize the potential all around for growing, connecting and enjoying abundant relationships and opportunities for fulfillment.
Your Own Food Forest
Growing our own food makes us feel great and brings us closer together but it sure can seem like such a challenge sometimes. As more awareness evolves around soil health and its direct link to plant health and OUR Health, these challenges become easier to solve. One technique which is a powerful soil builder as well as food producer is designing Food Forests
Maintenance & Upkeep
The beauty of "maintenance" is that it takes time and attention. Like many of the essentials in life, the more you give… you know the rest. We work with you to set up a schedule and identify problems before they happen.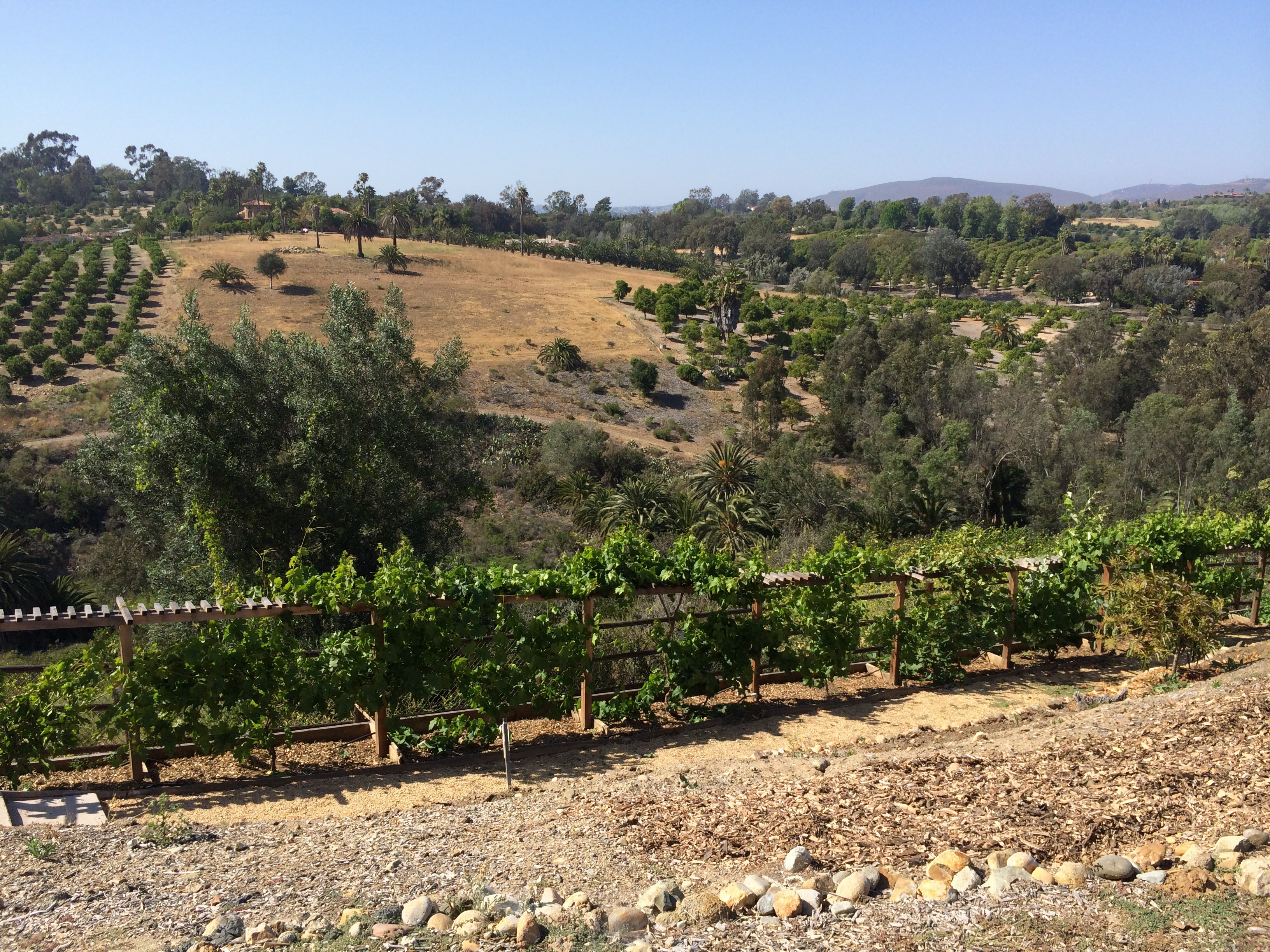 Site Audits, Consultations and Idea Planning
Bringing together a puzzle comprised of a million pieces is a beautiful thing.  A good brainstorming session can evoke all sorts of ideas.  Tell us what you envision and we will work together to create a plan of action.  From Property Consultations and Irrigation Audits to Plant Recommendations and Soil Analysis, we work to make your vision a reality.

"I can't recommend them enough!"
Dave was attentive to our needs and together we took our plan from paper to reality.  His crew was professional and respectful.

"Sustainability and self-reliance is important to our family, and Dave delivered that and more on our edible garden."
"We had an idea of what we wanted to see, but Dave and his team guided us to a more fulfilling design."
Once we sat down at our initial site visit, we could tell Dave 'just got it'.  He gave suggestions on plants and trees, and we never felt pressured or pushed into something we didn't want.  We would definitely recommend getting a site audit from Dave.
dave@bioevelandscaping.com
Let's Build Your Dream Together
Take the first step to join us, click here and request a site visit or schedule a consultation.